Our Commitment To You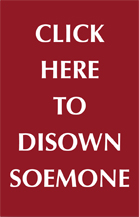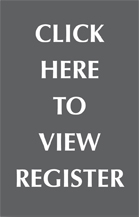 disownyou.org will keep the register up to date and maintained it in whatever shape or form the internet may take place in the future and will pass on our name and upkeep to future generations, we will regularly backup the register to avoid loss from virus or malicious damage.
disownyou.org will keep the site free from advertising, your one off fee for disowning someone will cover administration charges and help to maintain the register as an ongoing record. It can also be viewed by future generations as part of a family tree, where disagreements where made and splits had caused branches to drop off.
We will also keep a paper register to be viewed and or signed at our office if someone does not wish to file an online disownment, the price will vary for hand written disownments, please contact us first.
Please also read our privacy policy and our terms and conditions.

May the two parties now live in peace.